Tendon tissue
fixation system
Fixfiber® surgical sutures are made in Ultra High Molecular Weight Polyethylene (UHMWPE). The breading is a patented technology that combines colored strand and piercing needles. The penetration of Fixfiber® is improved 12%.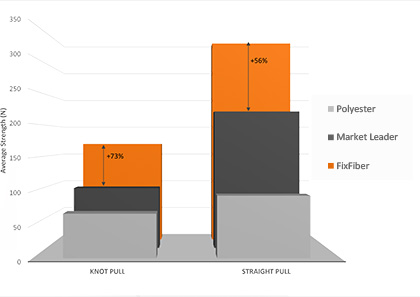 Fixfiber® sutures are indicated for use in general soft tissue ligation, and the use of allograft tissue for knee, shoulder and small joints surgeries.
Fixfiber®, Non absorbable suture, is a medical device class III, CE0459. Read the instructions of use.